Eye Infections
Eye infections are scary and painful. The causes for them are bacterial, fungal, or viral.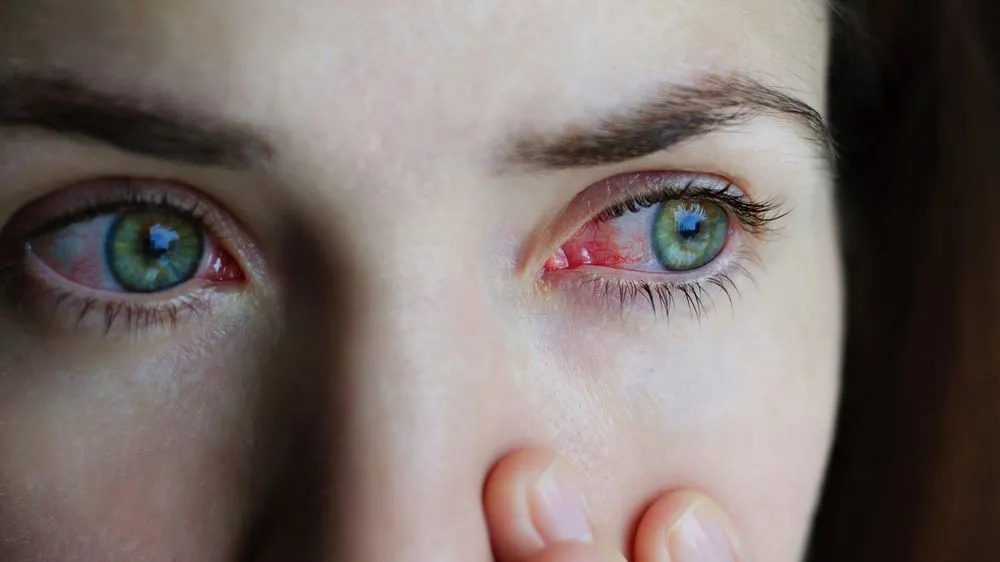 Eye Infection Red Flags
Do not self-diagnose an eye infection. Contact an optometrist immediately if you suspect you have one.
Symptoms include:
Swelling in or around the eye
Watery eyes
Bloodshot eyes
Discharge

Eye pain
Light sensitivity
Itching and burning of the eyes
Blurry vision
Eye Infections — Types and Causes
Fungal keratitis (Fusarium fungi) — In 2006, contact lens solution was the case of an outbreak. But, the fungus invades in other ways, too, such as a tree branch penetrating the eye.
Pink eye (Conjunctivitis) — The cause of pink eye is a bacterial or viral infection that is contagious. For example, kids typically spread it at school and daycare. Infants sometimes acquire conjunctivitis during childbirth from their mother.
Endophthalmitis — The mold (fungus) requires swift treatment with antibiotics to avoid going blind. After surgery, there is up to an 8% chance of catching endophthalmitis, because any type of penetrating eye surgery puts someone at risk for it.
Acanthamoeba keratitis — This type of infection is rare, but it is important to treat it quickly. When someone develops this infection, amoebae attack the cornea. Hence it is crucial to conduct adequate contact lens care to avoid parasites.
Eye Infection Prevention
Like with any infection, minimizing the chances of catching eye infections starts with regular hand washing. But also avoid touching your face and eyes. If you suspect having one, make an appointment with an eye doctor as soon as possible to prevent permanent eye damage.
The use of anti-infective spray and cleaners in public spaces like classrooms and daycares will stop the spread of infections like pinkeye.
Within a home, thoroughly cleaning sheets, towels, and other household items prevent the spread of eye infections.
Kids are the worst at rubbing their eyes before washing their hands. Thus, it is important to teach them to avoid touching their eyes and to wash their hands while at school or home.
Sites Vision Clinic — Clarksville, TN
If you suspect you or your child has an eye infection, contact us at Sites Vision Clinic, Clarksville, TN, at (931)614-0028. Our optometry clinic will schedule your appointment and advise you on how to handle bacterial, fungal, and viral eye infections.
Contact lens care is vital for eye health. You can purchase silicone hydrogel contact lenses that are FDA-approved when wearing them overnight. For the best eye care in the Clarksville area, schedule your appointment today.