New Patient Center at Sites Vision Clinic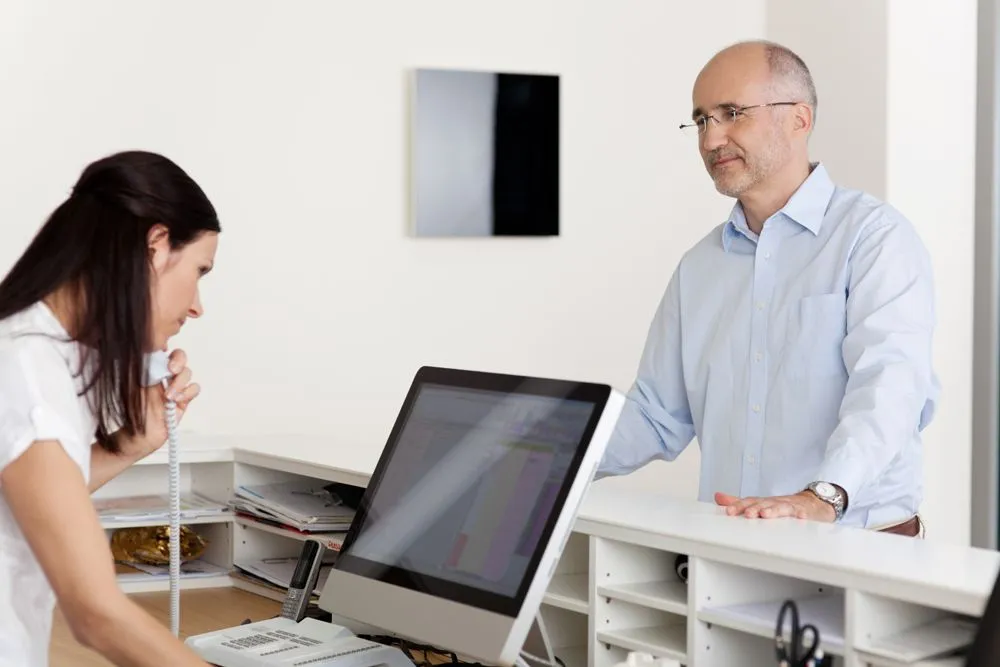 Sites Vision Clinic is proud to have the premier vision care professionals in your hometown area. Serving Clarkesville since 1950, we invite you to schedule an appointment with our optometrist in Clarksville for the kind of vision care you deserve.
Online Forms
Sites Vision Clinic offers online forms so you can be complete them in the convenience of your own office or home. Download the necessary form or forms and print them out to fill in the required information.
You can fax us your completed form(s) or bring them with you to your appointment. Forms that are required are:
New Patient Health History Form - This will give us a picture of the state of your current health and your health history. Plus, you can let us know ahead of time what your needs, questions, and concerns may be.
Children's Health Record (18 or younger)
Initial Consultation Form
Payment options
Our goal at Sites Vision Clinic is to promote good eye and have the clearest vision possible. We accept cash, checks, most credit cards, and several types of vision insurance. We always inform our patients about exam and treatment costs at the beginning of their appointment. If you require a printout of costs, please let us know.
Vision Insurance
The knowledgeable staff at Sites Vision Clinic is experienced working with all the major sources of vision insurance. We will work with your provider and you so we can submit claims in a timely way. Our goal is to help you understand your vision coverage benefits. Most plans do require a co-payment for an office appointment as well as additional costs that are covered by the insured patient. We now proudly accept EyeMed!
Contact our Clarksville location at (931) 647-5237 to see if your insurance provider is accepted in our office. For flexible spending accounts check with your workplace benefits administrator to see if you are eligible for this program.
Other Payment Options
Our staff understands that cost is a major factor in choosing a vision care provider and we don't want that to be an obstacle to maintaining good vision and eye health. We accept various forms of payment and will discuss financing options with you prior to any examination if desired. At Sites Vision Clinic, we also accept cash, check, and major credit cards. Call us today to schedule your eye exam today.
Contact Us Today
We are a full-service eye and vision care provider offering vision testing, treatment of eye conditions, eye surgery, contacts, eyeglasses, and sunglasses.
Our professional staff can offer diagnosis and treatment most eye conditions. We also offer pre- and post-op exams for cataract and LASIK surgeries and specialize in outdoors eyewear (hunting, fishing, sports). Call us today at (931) 647-5237.