Eyeglasses and Frames
Even in today's world of cutting-edge refractive correction techniques such as LASIK eye surgery, eyeglasses have kept their popularity as a simple, affordable and fashionable way to enjoy crystal-clear vision. In fact, modern eyeglass frames and technologies allow for a wider range of vision correction options than ever before, including specialty glasses to enhance your favorite outdoor activities. Your Clarksville optometrist at Sires Vision Clinic (Dr. Brian R. Murray or Dr. Paula Murray) can provide you with the perfect glasses and designer frames for your lifestyle, tastes and budget.
Many prescriptions can be picked up the same day and we offer electronic filing with most insurances. We also stock most common contact lens prescriptions in the brands you trust, Acuevue, Ciba and Coopervision.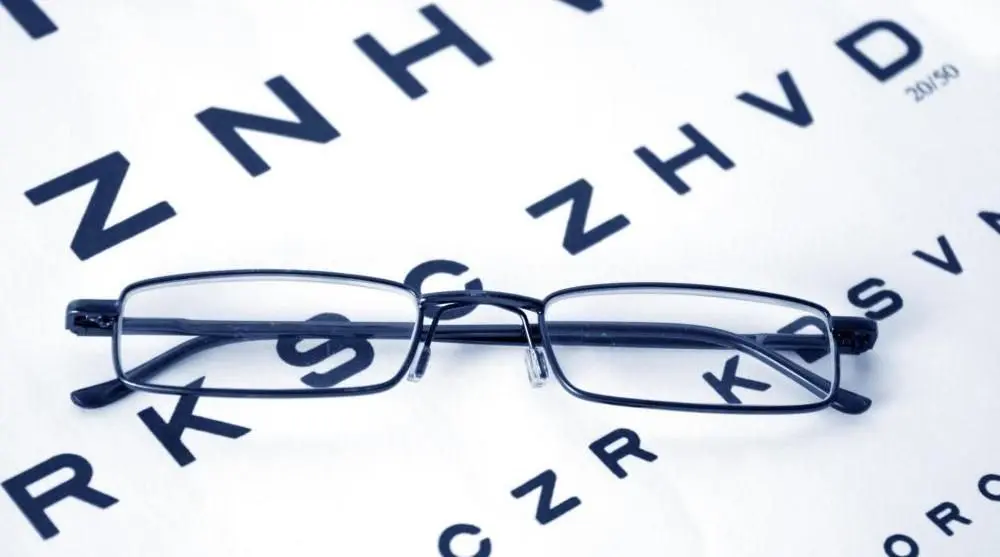 What to Expect At Sites Vision Clinic
Eyeglasses have improved people's vision for centuries. They do this by correcting for refractive errors caused by an abnormally-shaped eye or an irregularly-curved cornea. When the shape of your eyes deviates from the spherical norm, the incoming light can't be focused into clear images at the back of the eye, leaving you with blurry near vision (hyperopia) or distance vision (myopia). Irregular corneas can also produce a refractive error known as astigmatism. As you grow older, your eyes' lenses may also lose some of their focusing ability, causing additional problems with near vision (presbyopia).
Eyeglasses are fabricated so that they compensate for your eyes' individual refractive deficiencies before the incoming light even reaches the cornea. Single-vision glasses correct for one particular type of refractive error, while bifocals and other multifocal contain multiple correction fields to help you cope with presbyopia. Your Clarksville optometrist can determine which types and degrees of vision correction you need in the course of routine vision testing.
After we diagnose your current eyecare needs, you can browse our show room and pick your glasses from the literally hundreds of stylish name brand frames available. We use state of the art equipment from our local finishing lab to ensure the perfect fit and prescription so you get your glasses as soon as possible.
We're Your Source Sports Glasses in Clarksville
Our extensive range of eyeglasses and frames doesn't end with products intended for everyday wear. We also offer a number of sports glasses to suit particular outdoor endeavors. These kinds of glasses include:
Fishing glasses - Fishing glasses feature lenses that are not only reduce overall glare and block harmful UV rays but are also polarized. Polarized lenses reduce the shiny glare created by sunlight sparkling on the water.
Hunting glasses - Hunting glasses are constructed of tough, shatter-proof materials in oversized frames to protect your eyes from recoil and other shooting mishaps. You can also select a specific tiny to aid your eyesight, such as yellow lenses that cut glare or light-purple lenses that help to bring out the contrast of an orange-colored target.
Golfing glasses - Standard multifocal place the near-vision correction at the bottom center of the frame, which isn't exactly helpful when you're lining up a putt. Your Clarksville optometrist can create specialized golfing glasses that move this zone toward the corner of the frame.
Let Sites Vision Clinic be your source for Clarksville sports glasses, specialty glasses and everyday eyewear. Call (931) 647-5237 to learn more about our selection!